JC Economics Education Centre
MOE-Registered Economics Tuition Centre
Bachelor of Accountancy (Honours)
Bachelor of Economics
Masters of Education
Postgraduate Diploma in Education (PGDE)
Doctor of Philosophy (PhD)
Former Ministry of Education (MOE) school teacher.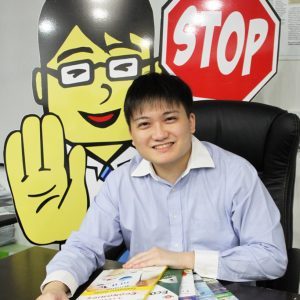 Group Tuition Timetable
Find out the schedule below!

Intensive Revision Programme
The programme can be found below!

Case Study Workshop
The Workshop can be found below!
"Mr Fok is a kind and patient tutor who does not mind going the extra mile to ensure that learning takes place. His bubbly character has helped to lighten the mood during classes and enhanced the learning for every student. I strongly recommend Mr Fok if you feel that you are weak in your economics concepts."
"Mr Fok is a very engaging and understanding teacher. He understands how his students feel and perform. Whenever hete students are not focusing, he has his ways to wake ups up and highlight the important things that we might have missed out. This makes his lessons effective and easy to follow."